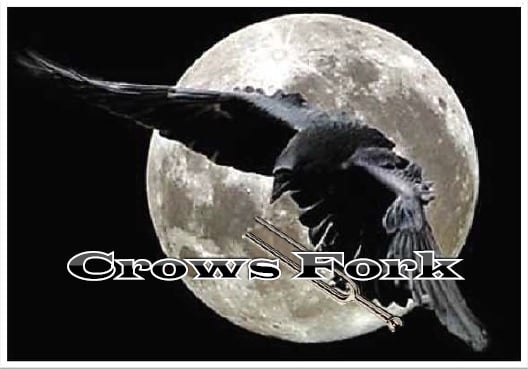 Check out our Newest Logo!






We have #crowsfork MERCHANDISE for SALE!
Black Crew Neck T Shirts, Womens & Men's Tank Tops of various styles & colors from black, pink, aquamarine & red with this logo!
We accept orders online through paypal, or by cash at all our concerts! We also have koozies in all colors to keep your drink cold! Contact Us!